Once upon a time car designers were limited to simple sealed beam headlights. These were available in two basic flavors, round and square. Eventually European companies started using a new style of headlights that offered a far greater degree of design latitude. The same basic concept of unsealed headlights with replaceable bulbs has dominated the market since their introduction in the mid-80's.
The next step in headlight design came with the introduction of HID lights. These lights use electrical arcs to produce light instead of filaments like traditional lights. This design allowed much more freedom in headlight design and provide good lighting. BMW started using "angel eyes" which made for a very dramatic look and improved on the basic design characteristics of the lights. Infiniti further explored the design potential of HID's with their Q45. Its lights looked more like a gattling gun than a traditional headlight. Both of these ideas have since been adapted to many different platforms in the aftermarket.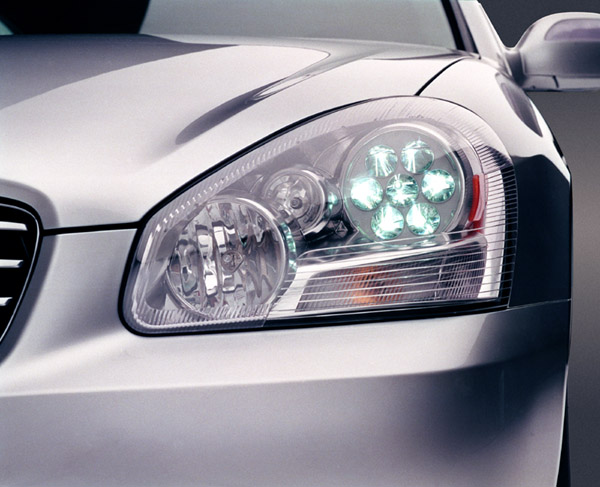 More recently though, Audi has fully explored the concept of both the projector headlight as well as LED lights. Honestly, they're light years ahead of anyone else in this department and manufacturers are starting to realize that it's time to catch up or they'll simply be left behind. Enter Honda's new Super GT contender. This to me is the first real effort by another manufacturer to apply Audi's concept to an entirely different design language and it WORKS! This whole car's design is simply amazing and looks and sounds just like a racing car should.
Toyota has also successfully adapted this style to the FT-86. This design language is once again very different from Audi but the headlights fit perfectly. Now, I wonder if the aftermarket can produce similar products to fit cars that are already on the road. Imagine what a well-designed modern headlight could do for a classic but aging design.